Specializing in South Slavic Languages
Our team includes qualified translators, language editors, revisers, localization specialists, translation project managers and court interpreters ('sworn' interpreters), all of which are native in the target language.

From our offices in Denmark and Croatia, we assist renowned companies from all over Europe with their complex language challenges. VERBA consists of VERBA Centar d.o.o. in Zagreb (Croatia) and VERBA Translation ApS in Løgumkloster (Denmark).

Each and every translation, regardless of the number of pages, is managed as a unique project with specifically determined phases in the process of quality translation. Therefore, our services are reliable, first-rate, fast, and provided within agreed terms.

All translations are produced and delivered directly, without any agency involvement, which makes the ratio of quality and price exceptionally favourable to our clients.

The quality of our services of translation, language editing, certification of translated documents and other related added-value services has been confirmed and we have obtained two certificates of quality according to the requirements of ISO 9001:2015 (quality management system) and ISO 17100:2015 (translation services standard).

To ensure maximum quality for our customers, we also offer a wide range of other value-added services free of charge: creation of terminology databases, research work based on reference materials, archiving and language advice.

Feel free to contact us if you need any additional information and/or a free cost estimate for your translation project.
23 years in business
10-25
wide range of languages
6 services offered
wide range of industries served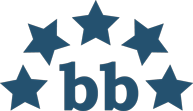 5.0